An Inclusion and Diversity Calendar to meet Your needs
---
Corporate Calendars – Academic Calendars – Fiscal Calendars – Council Calendars – Health Trust Calendars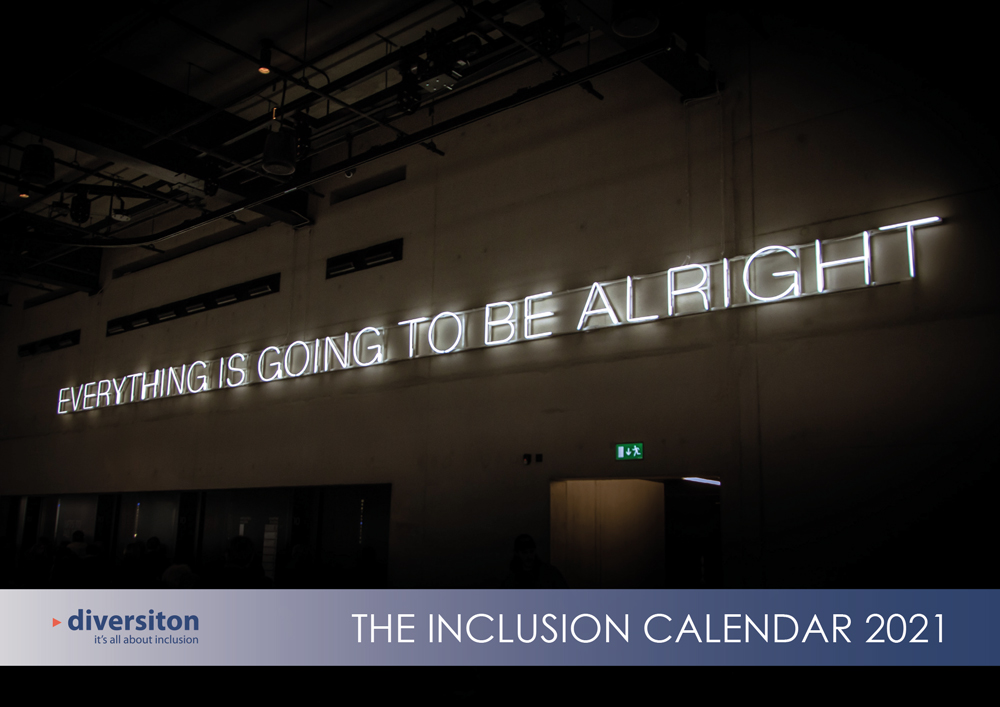 Online Inclusion Calendar with the key dates plus your logo on the font cover and on all the month pages. ONLY £495 per organisation.
Add your images, insert extra pages, include key events and create your own front cover for your Inclusion Calendar. ONLY £1,295 per organisation.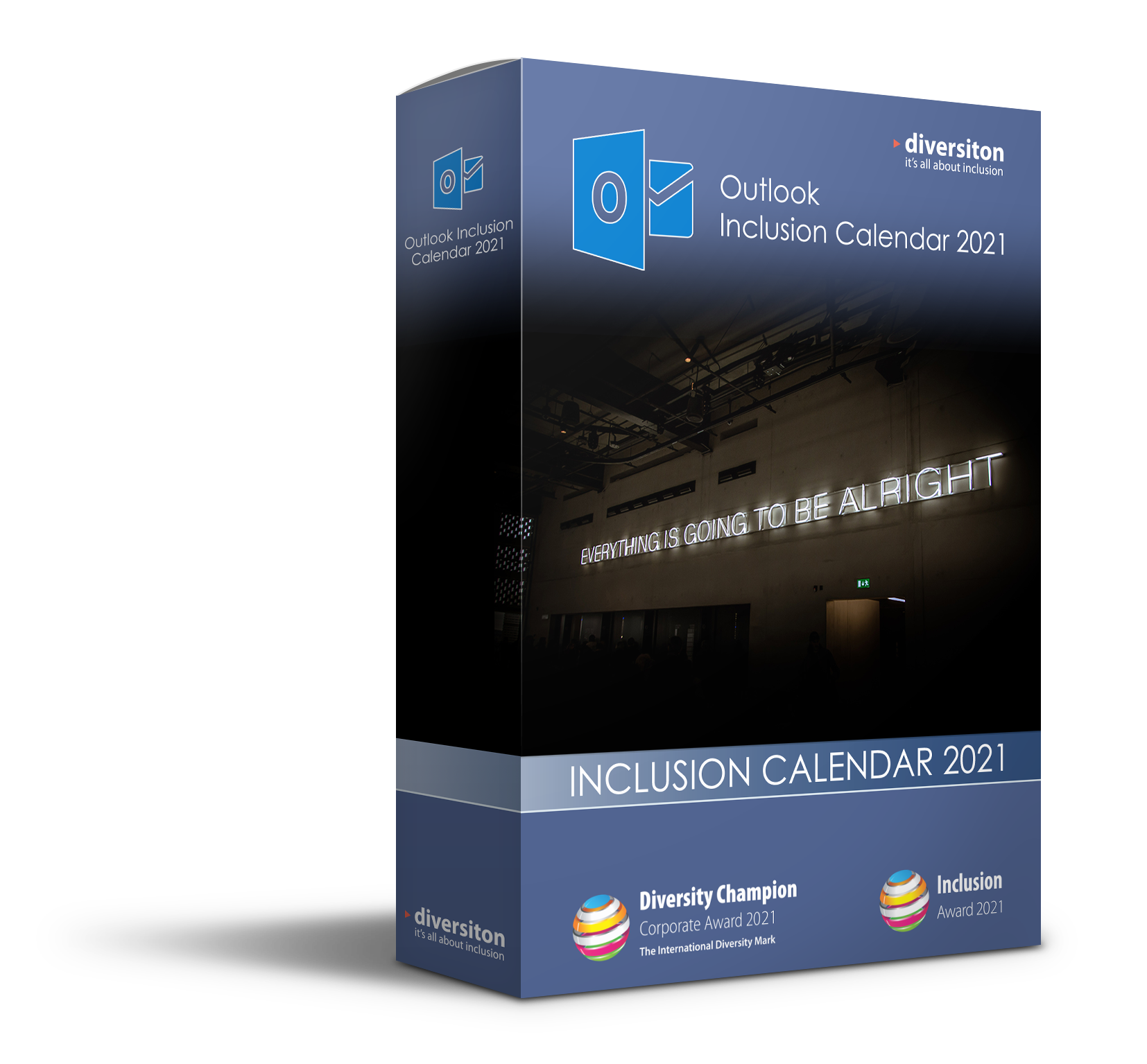 All the essential diversity dates in Outlook for all your staff. An online Inclusion Calendar that sits perfectly with your current outlook calendar. ONLY £395 per organisation.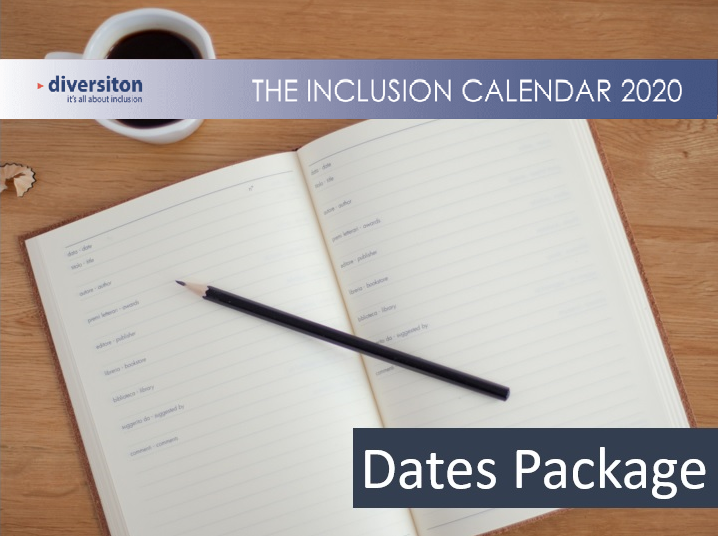 Dates Package 2021
Use our proven and trusted Dates Package to create your own in-house calendar and remember key events. Comes in handy excel format. ONLY £395 per organisation.
Please call 028 4175 4777 to order your Online Inclusion Calendar 2021
Bespoke Calendar  – add your images, front cover & title!
---
 With the Bespoke Calendar you can add you images, insert additional pages, include your organisation dates – and create your own front cover and title!

Diversiton is the official Awarding Body for the International Inclusion Award and the Diversity Champion Award. With one online application (and one registration fee) your organisation can apply for both awards for 2021. 
The Inclusion Workshop
---
Our International team can help with Training, Consultancy, Workshops and Advice. We are non profit making.
Please see our best-selling programme – The Inclusion Workshop