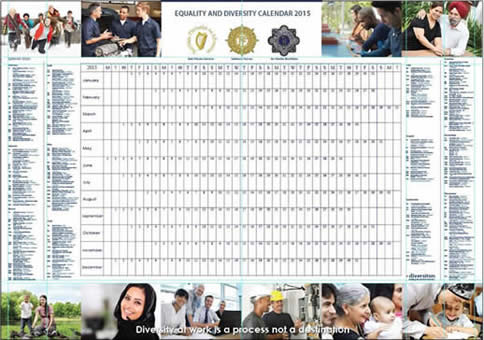 Bespoke Diversity calendar DESIGNED
Bespoke Diversity calendar DESIGNED – only £1,295
This allows you maximum flexibility and includes all the features of the STANDARD and PLUS editions. With the DESIGNED Calendar you can also add your own dates to any of the months, change the graphics and text on the date pages, create or insert additional pages, add a new back cover, etc. Companies sometimes add pages to promote specific events, products or services. Other organisations highlight their success in the area of equality and diversity with e.g. a statement from the Chief Executive, case studies, success stories, etc.