License your training courses
---
Others are waiting to fund your growth, build your brand and expand your business.
Diversiton is the leader in the licensing of training materials & courses. Des McCabe and his Licensing team work with individuals and organisations all over the world helping to generate revenue and build training, education, consultancy and coaching businesses. We provide a flexible, highly cost effective and proven range of support options – all designed to ensure that you develop a successful, professional and profitable Licensing programme quickly. We work with training organisations, local authorities, international companies, community groups and independent trainers. Here's how we can help you….
The best selling eBook LICENSE YOUR TRAINING COURSE is the number one resource available (order below). A great place to start.
Our incredible range of RESOURCES will guide you through the process with proven templates and real life examples that will save you time, costly mistakes and missed opportunities. You can be up and running within 3 months!
Our ADVICE & TRAINING options delivered with Skype (or on-site) will help you to check out if Licensing is a viable option and how it can grow your business / generate income.
Our ONGOING SUPPORT means that we will work closely with you as you build your Licensee network.
Some of the Benefits of Licensing
Licensees pay up front in return for an exclusive area/arrangement
Builds national/international coverage for your business quickly.
 No need to recruit staff or open new offices.
Ongoing promotion for your course or service.
Creates additional and growing income stream(s).
Builds your brand quickly and professionally.
 Fast delivery time – license structures can be up and running within 3 months.
  Repeat license AND income fees – year after year!!
C O N T E N T S
PART 1 – Learning about Licensing
Welcome
Learning about Licensing
Building Diversiton with Licensees
Sharing our Licensing experience
What our clients say…
Benefits of Licensing
What's the difference between Licensing and Franchising?
Some Definitions
EXERCISE – Could Licensing help you?
PART 2 – How you can benefit from Licensing
Are you serious about growing your business or organisation?
EXERCISE – Check your credentials
EXERCISE – Your overall business strategy
Revenue streams from licensing
EXERCISE – Identify potential income streams from your course
PART 3 – Your Licensee Business Model
Every license arrangement is designed differently
Creating your licensing strategy and plan
EXERCISE – Designing your business model
Types of Licenses
Geographical areas, fees and earnings
EXERCISE – Building a profitable license model
PART 4 – Packaging your Training Course
About your Training Course
What are the key criteria for a successful product or service to license?
EXERCISE – The importance of the right Title for your course
Design a brilliant training course!
EXERCISE – Your delivery format
Professional packaging and presentation
EXERCISE – Your course packaging
EXERCISE – Related services for your course
EXERCISE – How to test your license idea
PART 5 – Finding and Recruiting Licensees
Your License offer
What makes a successful licensee?
Writing your license package – presenting all of the important information
Finding licensees
Interviewing and selecting Licensees
Recruiting your licensees
PART 6 – Building your Licensee network
 Creating a successful Licensee network
A professional and effective Website
Role of a PA
Proposed timescale for initial recruitment exercise – with dates!
Helping your licensees to be successful from day one.
Induction Training for your Licensees
EXERCISE – What is your possible Licensee recruitment plan?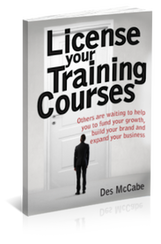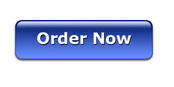 PART 7 – Managing your Licensees
Managing the licensing business.
Consultant operations information
Local marketing approaches
The owner–licensee relationship
Referral management
Credibility and Integrity
Developing Your World Class Brand
Some practical management suggestions for making sure you deliver on your licensing plan
PART 8 – Resources
License your Training courses – RESOURCES
PART 9 – Training and Support
Benefits of using a licensing specialist
Why choose Diversiton?
License your Training Courses – START-UP SUPPORT OPTIONS
Grow your Business – fast!
License your Training Courses – ONGOING SUPPORT
PART 10 – Action Plan and Next Step
Recap on the Licensing Process
Priorities for pulling together your plan
EXERCISE – Our priorities and to-do list
---
License your Training Courses  –  ADVICE & TRAINING
ONE HOUR
BRIEFING SESSION – £99
Initial one-to-one discussion to explore if Licensing could work for your organisation. (One Hour phone or Skype session.) Just £99 to help you get started!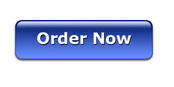 HALF DAY STRATEGY WORKSHOP – £595
Half day Strategy workshop for you and your colleagues. Full PowerPoint presentation with question and discussion sessions. Ideal for 2-6 people; Three hour workshop with Licence your Training Courses Manual and Workbook (see below) – only £595.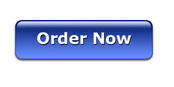 ONE DAY STRATEGY &
PLANNING WORKSHOP – £895
Full day Strategy and Planning workshop for you and your colleagues. Full PowerPoint presentation with question and discussion sessions. Afternoon session is devoted to the planning specifics to maximise the opportunities for your course(s).  Ideal for 2-6 people; Six hour workshop with Licence your Training Courses Manual and Workbook (see below).- only £895.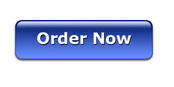 Access the support that you need – delivered by Skype!
We provide initial advice and assistance for individuals and organisations to help them to get started with a clear strategy and practical plan. The most popular option is an initial half day session – usually through Skype but we can also deliver at your premises. We also offer a one hour consultation and a full one day workshop – so choose what suits you best and get started
Key points covered in both half day and one day Workshops 
What are the key criteria for a successful product or service to license?
 How to package your current course or service as a 'high value – in demand' product
 Putting the correct value on your product or service
Building a profitable license business – fixed price or tender models –
Geographical areas, fees and earnings
How to test your license idea
 Writing your license package – presenting all of the important information
Finding licensees
 What makes a successful licensee?
Interviewing and selecting licensees
Induction – training your licensees
The owner – licensee relationship
Managing licensees
Monitoring quality, ongoing training and support
Renewals in year 2 and beyond.
Grow your Business – fast!
Licensing is a low-cost way of developing your business, building your customer base, extending your reach and increasing income.
It's a process that continues to build steadily beyond the set-up phase as your licensees become established, additional licensees are added and renewals click-in for the second year
    
The initial half day/full day training and consultancy package
All organisations that we have worked with have found the half day or full day consultancy support Workshop invaluable. This will help you to:
1. Clearly identify the key elements of a successful licensing framework
2. Develop a licensing strategy for your business.
3. Produce a draft plan for moving forward (full day option)
The half day session will detail every step of the license process relevant to your organisation and your courses. With the full day option you'll also have a clear action plan that will enable you to build a successful and sustainable licensee network quickly.
Half day (Parts 1 & 2)
Part 1 – Overview of Licensing (1.5 hours)
Part 2 – Your Licensing strategy and plan (1.5 hours)
Full day (Parts 1,2,3 & 4)
Part 3 – Building a robust financial model, how to recruit your licensees & licensees contracts (1.5 hours)
Part 4 – Licensee induction, management of licensees, protecting your business, double your licensee income in year two (1.5 hours)
Thank-you
Hi Des, – Thank you so much for this session. It was brilliant! I have waited 4 years for this course. I had various ideas and pieces of information in disparate parts of my brain but this training session brought everything together and more. If you are thinking of licensing your training materials – don't do it before you have been on this course. Highly recommended.
Sonia Thompson – Transformations
Why choose Diversiton?
1. We have successfully built our own organisation using Licensing. We have first hand experience.
2. We have worked with many organisations to evaluate if Licensing is right for them – and if so helped them to design the right solution. Our aim is to help you grow your business.
3. We don't just talk about it. We can actually work with you to make it happen. Linking your product and our expertise is an exciting combination for us!
4. We have a great team. Des McCabe has built numerous training bodies – including a national Training company from start-up (in his front room) to a turnover of £10m+ (120 trainers).
Case Study
We recently provided support for one training organisation who earned $385,000 / £250,000 within 3 months from just one of their courses. Not only that, they now have the potential to repeat (and grow) this year after year.
License your Training courses – RESOURCES
We have a full package of resources to help and support you. These give you proven templates and real life examples that will save you time, costly mistakes and missed opportunities. The use of this full packages of resources is just £495 per year – which include a FREE detailed review and support session if ordered online.
PACKAGING YOUR COURSES
Real example of how to package a successful Licensee Training Product – Religion and Belief in the Workplace (see information). (This is provided in download format.)
LICENSEE INFORMATION PACK
TWO real examples of Licensee Information Packs that have worked! Use these as templates to help you to present your Licensee opportunity in the best way – and recruit your Licensees.
LICENSEE CONTRACT
Real example of a Licensee contract. Use and adapt this template with your details.
LICENSE AREAS
UK Area Framework ready for you. Great example template with 60 License Areas defined by Postcode (with the option of 10 Regions). Easily adapted for any Country.
INDUCTION TRAINING – COURSE STRUCTURE
Real examples of 1 day and 2 day Course Structures for induction programmes for your new Licensees – with topics and timings.
INDUCTION TRAINING – POWERPOINT PRESENTATION
Real Powerpoint presentation template for induction training of new Licensees. Just add your information!
OPERATIONS MANUAL
– Base document. Create your Licensee Operations Manual quickly with this base document. Typical sections include sample emails, booking of courses, terms and conditions, referral procedure, invoicing, etc. Please note that these resources are updated and added to on a continuous basis. You will automatically receive new resources and updates at no extra cost. Order now for just £495 with FREE online support session.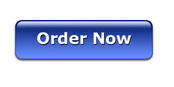 Example of a Licensee
Training Product
– Religion and Belief in the Workplace
– a half day workshop for all staff 
Contents of the CD training package
Training Course Planner – This provides a step by step guide with timings. The course is 3.5 hours and the Training Course Planner allocates times for each element and activity.
Powerpoint Presentation – The professionally produced Powerpoint presentation has been designed to guide delegates (and the trainer) through the programme.
Trainer Notes – On the 'notes pages' view of the Powerpoint slides there is an example 'script' (including guidance notes and points on exercises) for the trainer to make as the course progresses.
Delegate Notes – A complete set of delegate notes is included – ready to print off as needed.
Leaflet – A brochure to advertise the course in pdf format.
---
License your Training courses  –  ONGOING SUPPORT
 to guide you every step of the way and to MAKE SURE licensing delivers for you……
Yes – after the initial training we can continue to work with you.  We are determined to do all we can to deliver significant results for you.  All in all this is one of the best opportunities to drive real growth in your organisation – and share your training with thousands of people. Here are two typical ongoing support packages if you want us to continue working with you.
The 'support in getting set-up' – (3 month) package If you would like specific support for getting up and moving quickly then the first 3 month 'working with you' package is an ideal solution. This provides you with: 1. Packaging your product. 2. Creating a draft license agreement 3. Branding and design 4. Assistance in the development of a licensee information pack 5. Pricing and tender strategy 6. Three monthly review meetings (on site). 7. Weekly progress meetings (Skype)) to monitor action points against plan. The 3 month programme provides intensive support to help you to get to the point whereby you are ready to market to your potential licensees. This can be extended on a monthly basis if required.
The complete 'we do it for you' – (6 month) package
If you would like us to oversee and directly manage all aspects of the Licensing process for you then the 'we do it for you' package is the one to choose.
This is a six-month programme which includes all the features of the 12 week package PLUS
1. Website update for your courses, licensees and clients.
2. The building of a specific database of potential licensees for your courses
3. Design of all material including emails & brochures.
4. Online marketing and telesales input as required.
5. The ongoing day-to-day management of licensees as they come on board.
6. Work to put in place renewals for year tw
---
Licensing – Taking your business to a completely new level…..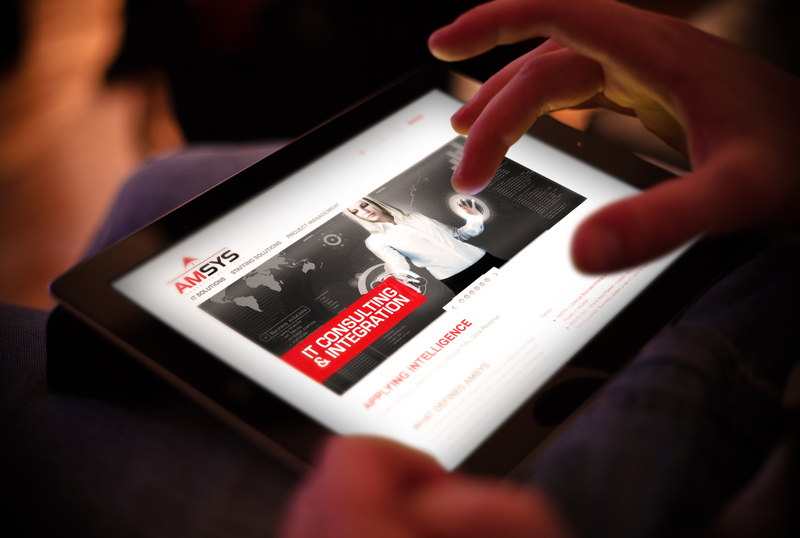 Some of our Licensing clients …