Career Coaching
---
– Looking to review your Career and/or create some future options?
– Thinking about a career move or change in direction?
– Needing help with your CV or looking to brush up your interview technique?
– A bit 'stuck' and keen to get sorted out and moving again?
– Planning to get back to work after a family break (children, caring role, etc.)?
– Redundant and looking to start your next career?
– Planning to retire but still keen to do something?
– Not really sure what you should be doing next?
– Keen to explore new opportunities or create additional income?
If any of these apply to you then Career Coaching with Des McCabe could really help.
What is Career Coaching?
---

Career coaching is about helping you to achieve the fuure you want. It embraces your career, work, income, relationships, health, success and much more. Each aspect that is important to you is explored and then brought together in a balanced framework.
Career Coaching is positive, forward looking, supportive and totally driven by your needs and aspirations. You will leave each session motivated, with a renewed sense of purpose and determination and a set of clear action points to turn plans into reality.
London, Birmingham, Sheffield, Edinburgh, Belfast …
---
 Des McCabe delivers monthly career coaching sessions in London, Birmingham, Sheffield, Edinburgh, Belfast and Dublin. You can choose the location which suits you best or use Skype anytime you prefer. Each session lasts for 75 minutes but 120 minute sessions can also be scheduled to address specific needs or opportunities.
This new series of Local Career Coaching sessions means that you can meet with Des McCabe in person every month. He will also keep in touch by phone, skype and email between sessions – following up key action points.
What does this cost?
---
This support costs just £99 per month all-in. This is incredible value.
This can be a short process. Most people only need 3 months – but it can be more or less depending upon your plan.
Please not however, that there are only 20 places available in total – so if you are interested please get in touch now and we'll provisionally hold a place for you.
Who is it for?
---
Everyone can benefit from a career life coaching session. It is your chance to take stock, assess your priorities, generate options for achieving your aims and ensure that you have a clear plan for moving forward. Sometimes individuals are a bit 'stuck' unsure of how to move forward. Others have been through some life event which has resulted in them re-evaluating their life and priorities.
It doesn't matter what your current situation is or what has  happened in your past. A Career Life Coaching session will help you to think about what might be holding you back and overcome any obstacles.
Des currently works with a wide range of individuals from all walks of life. Clients include public and private sector managers, women returning to work, those in business, those struggling to find work or wanting to change their work/life balance and those wanting a career change.
STAGE 1 - What do you really want ot do?
Stage one is to look at your strengths, experience, skills and passion! We'll want to review your career path to date, understand your successes and to find out exactly where you are at the moment. Then we map out development routes and options in line with your ambition and potential.
STAGE 3 - Delivering Results
We work with you on your CV, to make sure that your applications meet all the right competencies and prepare you for interview.
We'll help you to build a career not just find the next job, secure the income toy need, achieve recognition for you skills – and more.
FREE TRIAL – 30 minute Career Coaching session with Des McCabe
---
This is your opportunity to get another perspective on your current situation and advice on your career options. We will achieve 3 key objectives tasks
First of all, we'll find out if Career Coaching is relevant for you at the moment.
Secondly, you'll be able to map out how the process can work for your situation. You can ask any questions about what to expect how it works, etc.
Thirdly, you'll get a flavour of the interaction. Career Coaching only works if you trust the Coach, value their input and will act upon their advice.
So test it for free – with absolutely no obligation. You can see where you are at, look at your career plan and identify some priorities.
Book your FREE Skype / phone session now! Email – desmccabe(at)diversiton.com, use the meeting planner or phone 07717 2033325
FAQ
---
Can we do the Career Coaching session on Skype?
Yes. All sessions can be facilitated with Skype or in person. When you book your session, Des will contact you personally to arrange a time and format with you.
Can I book a Session for someone else?
Yes. If someone close to you who needs some help, advice or encouragement (a business colleague, partner, son or daughter?) then this is a great way to support them. We often get requests to support
1. Sons and Daughters who have recently graduated.
2. Individuals 40 – 70 who have retired, been made redundant or simply have more free time on their hands.
3  Business Gifts for Executives and Managers.
4  Partner / Spouse – including 'mid life' uncertainty or exploring new career options.

I need help urgently – when can we talk?
Life happens and people need support or advice for lots of reasons – so if you need to talk urgently, simply text or call Des on his mobile. A career coaching session can be set up within the next 24 hours. There's no additional cost..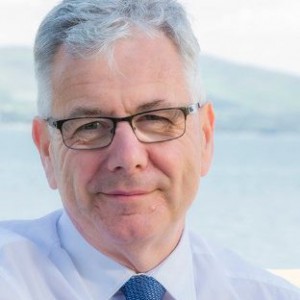 Could you be a Career Coach?
---
Would you like to be a successful Career Coach? Would you like to work with me, learn the complete Work It Out Career Coaching approach and apply it to real situations? I'm looking to train up and work with 3 additional Career Coaches over the next 12 months. If you're interested in joining our team as a self employed Career Coach please contact me. Closing date for applications is March 31st 2016.
Des McCabe