5 Minute Guides to Mormonism
---
Diversiton pocket Guides to World Faiths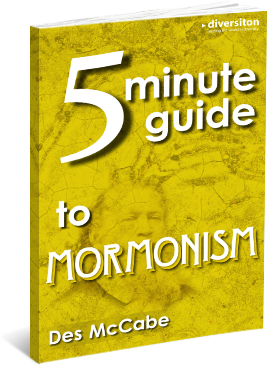 Did you know that the official name of the Mormon religion is The Church of Jesus Christ of Latter-day Saints?
That they have over 14 million members across the world? That Mormonism is a Christian church and believes Jesus Christ is the Savior of the world.
Did you know the Latter-day Saints church has only been in existence since 1830 but is believed to be the same church Christ established when he was on the earth?
The 5 Minute Guide to Mormonism includes a brief history of the church, information on the growth of the faith, key beliefs, worship, scriptures (including the Book of Mormon) plus important ordinances performed within the church.
Additional features include: special days and timeline of important dates.
Update your knowledge with this great little refresher book – compact, easy to read and true to the essence of Mormonism.
Perfect for the workplace, college, school and at home. Start building your collection of the 5 Minute Guides to World Faiths – the most highly respected and trusted series of religion and belief ebooks available.