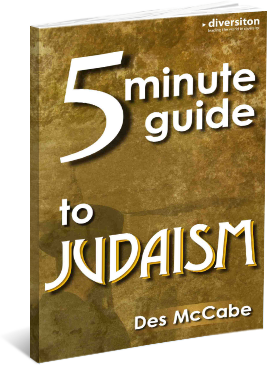 5 Minute Guides to Judaism
That Judaism has its own specific dietary laws whereby certain foods are permissible (kosher) and others not? The 5 Minute Guide to Judaism is the ideal starting-point for those wishing to learn more about one of the leading belief systems of the world. A succinct and highly accessible summary, this handy guide provides the perfect introduction to the essentials of Judaism.
Additional features of this pocket guide include: special days and timeline of important dates.
The 5 Minute Guide to Judaism gives essential information on the history, traditions, beliefs and ways of worship.
Update your knowledge with this great little refresher book – compact, easy to read and true to the essence of Judaism.