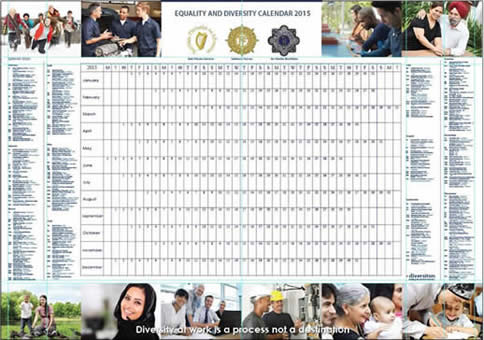 Bespoke Wall Planner
Make sure organisation events don't clash with important holidays, festivals or diversity dates. The useful Diversiton wall planner is great value – with prices beginning at just £4.99 per planner!
The clearly structured year Planner is ideal for offices, reception areas, hospitals, local authority premises, etc. The large A1 size Planner is an ideal way to help your staff and customers to quickly check what is happening this week, next week or even in 3 months time.
The Wall Planner with your logo and images acts as a constant visual reminder of your commitment to inclusion, promoting diversity and ensuring respect for all.
Additional Information
| | |
| --- | --- |
| wall charts | 100 Wall Planners, 200 Wall Planners, 300 Wall Planners |