Latest developments in Diversity
---
Eight Ways to Mainstream Diversity in Your Organisation
Over the last few years Diversiton has seen a number of significant developments in the area of diversity which I thought I'd share with you. Here are eight ways you can start to mainstream diversity in your organisation.
1. Make your language more fluid – and relevant!
The most obvious development is around language. The narrow framework of Equality and Diversity (E & D) has become more fluid and flexible. 'Diversity' is now often known by many words such as – Inclusion, Empowerment and Respect. These words often relate directly to core organisational values such as engagement, responsibility, ownership or compassion. So, take a moment and ask what does 'diversity' mean today for our organisation?
2. Remember that Diversity is not an optional 'bolt-on'
The second point is that diversity is being mainstreamed across more and more organisations rather than being treated as a 'bolt-on' to training, HR or equality. The importance of recognising different cultures, traditions and beliefs is now seen more as an organisation wide responsibility – rather than being the sole responsibility of a single Department or even a single person. So, is Diversity a core priority across your whole Organisation?
3. Create a key vehicle to promote inclusion and respect.
Many organisations use a calendar as the foundation (and focus) of their diversity activities. We at Diversiton have seen our Diversity Calendar become an 'employee calendar', a 'training calendar', a calendar with the 'organisation name' or the 'organisation strapline' – to name just some. All of these calendars include important religious, diversity and cultural dates – relevant to staff and users.  Other diversity vehicles include Bespoke Calendars, Printed Wallcharts, an Outlook Calendar, The Diversity Champions Award, Diversity Resource webpages, Apps and our Learning Academy.  Looking forward, what vehicle(s) will you use in 2016 to promote diversity, inclusion and respect?
---
---
 4. Budget now for results.
We've also seen that this new army of organisation diversity vehicles are likely to be funded by HR, Community Services, Corporate Communications (PR), the Chief Executive's Office or Training Departments (or a combination of two or more departments). The stewardship of diversity, respect and values can rest across many parts of the organisation – again demonstrating mainstreaming.
Funding for 2016 activities is much more likely to be specified well in advance – in new annual budgets, utilising underspend and the creation of cross departmental funding arrangements. Have you an appropriate budget for 2016?
  
5. Promote consistent messages and reinforce your values.
As well as giving the calendar a relevant name, more organisations now provide their own images of staff and users, create a specific front cover and add key events relevant to staff (training, company activities, conferences, etc.). Photo competitions for example, are common now to ensure that organisations have 'real' diversity images that represent the University, Hospital Trust, Local Council area or Business. Check out some fabulous bespoke diversity calendars images on this page…
The new employees calendar (or whatever it's called in your organisation) with its dates, information and images reinforces the values and culture of the organisation, shares key information and promotes respect – 365 days every year. It's a powerful, highly focussed and very cost effective resource.  How will your Organisation promote consistent messages and reinforce your values throughout 2016?
6. Think strategically.
The impact of the above is important to note – for the effective promotion of diversity is key to individual and organisational wellbeing. Now is the time to plan effectively for 2016. No, it's not too early! Work on your diversity strategy and decide on the vehicle. Whatever your budget – be determined to get the very best results. If it's a calendar then encourage your staff to take pictures, plan events that link to core organisational priorities and capture best practice across all departments and areas. Who is going to take ownership of this process in your Organisation?  
---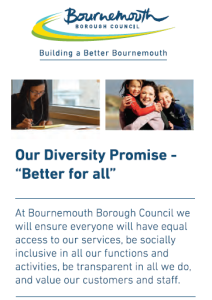 What images would you include for your Local Authority?
---
7. Build an inclusive and respectful workplace – that reaches outwards.
Diversity is no longer just about ticking a box. It's about each employee playing their part in building an inclusive and respectful workplace. This has to be the number one priority for HR, training & personnel specialists. For in the face of increasing religious extremism, cultural intolerance, hate crime and shocking acts of inhumanity being broadcast directly to us – how else are we going to create communities that trust each other? Promoting diversity and respect is now an essential, urgent and core individual and organisational opportunity and responsibility. So, ask how can your organisation promote its values of respect, inclusion and engagement into the local community and wider world beyond?
8. Start now – create an action plan.
Here's just a few ideas to select from …
– Share this page with other Managers and your colleagues.
– Set up a 'Re-thinking diversity in our organisation' meeting.
– Explore how diversity, empowerment and respect can help to achieve your organisation objectives.
– Set up a 2016 employee diversity and respect team.
– Create a diversity strategy for 2016.
– Write a diversity policy if you haven't got one.
– Put diversity and respect as a regular item on the agenda of Senior Management/Management meetings.
– Recognise employees (e.g. in appraisals, at team meetings or with awards) who demonstrate best practice in the way they deal with colleagues, students, patients or customers.
We can support you with lots more ideas, advice and practical suggestions. So if you'd like to explore further how your organisation can mainstream diversity in 2016 then please email Sharon@diversiton.com or call 44 (0) 28417 54777 .
If you'd like Des McCabe to present the latest development on diversity and mainstreaming to your team or staff then book the half day workshop – 'Diversity 2016'.  See form below. We can help you to start to create a plan that responds directly to your key organisational challenges and priorities.
If you would like Des to  provide on-going  support and expertise for your Management team over the next 6 or 12 months then pleasecontact him.  Des works with a small number of Public and Private Sector Bodies – attending meetings, advising senior managers, problem solving, sitting on or chairing committees, delivering training, helping to design strategy, coaching in diversity, speaking at your key events, etc. It's a cost-effective and flexible support service from only £495 per month (see below).
---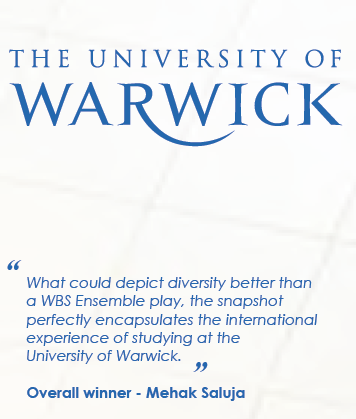 Diversity 2016 – trends, developments and insights (a half day workshop)
---
TIMES
Organisations can choose morning or afternoon sessions:
Morning session 10.00am – 1.00pm
Afternoon session 2.00pm – 5.00pm
A 15 minute break is scheduled.
NUMBERS & COST
The cost is £595 per workshop (for 8-30 delegates)
CONTACT
Please contact Sharon 028 417 54777 (sharon@diversiton.com) to discuss practicalities or Des McCabe on 07717 203325 to discuss any particular needs.
BOOK A HALF DAY WORKSHOP
Please complete and forward the form. No payment is required until the date of your event is agreed.
Ongoing Support – 6/12 Months
---
If you would like Des McCabe to provide on-going support and expertise for you or your Management team over the next 6 or 12 months then please return the Enquiry Form . You can also call him on his mobile 07717 203325 for a brief chat.
Des works with a small number of Public and Private Sector Bodies – attending meetings, advising senior managers, problem solving, sitting on or chairing committees, delivering training, helping to design strategy, coaching in diversity, speaking at your key events, etc. It's a cost-effective and flexible support service .
The monthly fee (6 months) is £595
The monthly fee (12 months) is £495
(Monthly input equates to 1 day as needed.)
Please note that Des can only work with a limited number of organisations.